Old Nueces Courthouse
---
Built in 1914, The Nueces County Courthouse in Corpus Christi, Texas is one of the most impressive examples of Classical Revival or Neo Classical style of architecture. It was placed on the National Historical Register in 1976 and became a recorded Historical Landmark. The Courthouse is rumored to house many a spirit and is an attraction to many ghosthunters.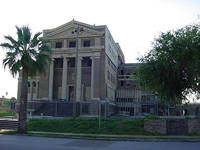 ---
Our Courthouse Pics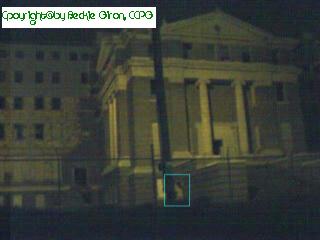 Taken from the sidewalk outside the courthouse fence.
There is a lady in old period dress and hat near the telephone pole.
---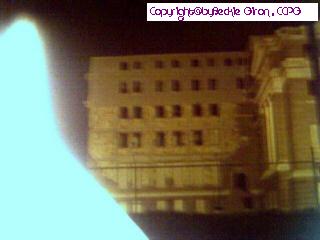 Also taken from the sidewalk, This energy seems to be surrounding us.